How to Find a Legit Physics Assignment Help Service : Step by Step Guide
May 19, 2023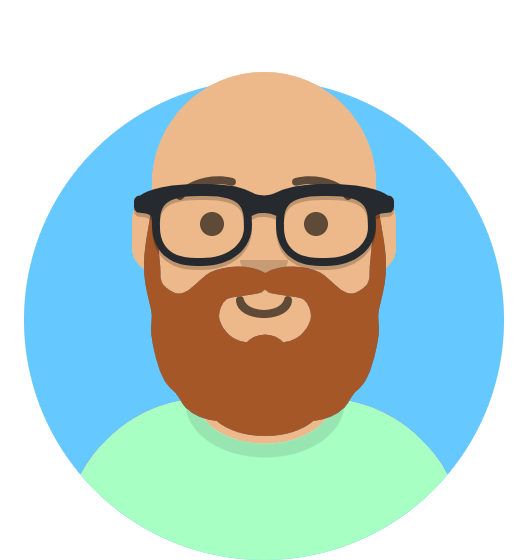 Edward Simmons
United States of America
PHYSICS
Edward Simmons is an experienced academic writer and researcher with a background in physics. He holds a Master's degree in Physics and has a passion for helping students excel in their coursework.
To keep up with the demands of their coursework in today's hectic academic environment, students frequently turn to assignment help services. While there are many trustworthy and reliable services available, there are also unauthorized providers that risk your privacy and academic integrity. Determining a trustworthy physics assignment help service is essential before entrusting them with your assignments. This blog post aims to give you the crucial advice you need to assess the legitimacy and dependability of such services.
1. Research the Service Provider:
Do extensive research on the service provider before using any assignment help services. Find out as much as you can about their history, credentials, and reputation. Read client testimonials and reviews from reliable sources to learn more about previous customers' experiences. Trustpilot and Sitejabber are two well-known review sites to look at because they offer a thorough collection of customer opinions on various services.
Customers can leave feedback and ratings for trustworthy physics assignment help providers on review sites like Trustpilot and Sitejabber. Using these platforms, you can assess the service's general reputation based on the testimonials provided by actual users. Look for services with a lot of reviews and a high average rating because these signify a reliable service.
2. Verify Credentials and Expertise:
Reputable assignment help companies frequently hire competent experts with advanced degrees in the pertinent subject, such as physics. Make sure the service's website contains details about the credentials and experience of their writers. Genuine services might also have biographies or profiles of their experts, highlighting their academic successes and areas of expertise. A trustworthy service should be open and honest about the training and experience of its personnel.
Pay close attention to references to the writers' experience and professionalism when reading reviews and testimonials. Look for comments praising the writers' physics expertise and their capacity to produce precise and excellent assignments. Legitimate services will have a staff of qualified specialists who can complete your physics assignments according to academic standards.
3. Plagiarism and Originality:
The provision of original and plagiarism-free content by the physics assignment help service must be ensured because academic integrity is of the utmost importance. Legitimate services hire authors who create custom assignments based on your specifications. Inquire about the service provider's guarantees and methods for checking for plagiarism. When requested, reputable services frequently offer plagiarism reports as proof of their dedication to originality.
Academic plagiarism is a serious offense with serious repercussions for students. When hiring a service to assist with your assignments, enquire about their anti-plagiarism policies and procedures. Strict procedures will be in place for legitimate services to guarantee that their work is original and plagiarism-free. Before sending it to you, they might use plagiarism detection software to make sure the content is original.
Look for references to the originality and uniqueness of the assignments the service delivered when reading reviews and testimonials. Positive reviews about a service's capacity to produce original work will be given to legitimate services. Users can express their confidence in the received content's originality or the inclusion of plagiarism reports specifically.
4. Confidentiality and Data Security:
It's crucial to maintain the privacy of your personal data and assignment specifics. To protect your data, reputable assignment help providers have strict privacy policies in place. Make sure the service has secure data encryption procedures in place and that it is transparent about how it handles your information. Avoid using services that request unnecessary personal information or that share your information without your permission.
Take note of any references to the service's dedication to data security and confidentiality as you read through reviews and testimonials. Look for comments highlighting the service's adherence to privacy guidelines and reliable data encryption techniques. Users who have had success with data security measures can express their satisfaction and confidence in how the service handles sensitive data.
5. Clear Communication Channels:
When looking for assignment help, effective communication is essential. Genuine services maintain open lines of communication with their customers. Look for services that provide a variety of contact methods, such as phone, email, and live chat. Before placing an order, get in touch with them to see how responsive they are. Customer service that is responsive and helpful is a sign of a reliable service.
Make sure the physics assignment help service you choose has attentive and effective customer support. When you have queries, require clarifications, or wish to give additional instructions, prompt communication is crucial. Genuine services will have specialized customer support groups on hand to help you at any time during the assignment-writing process. Before making a choice, contact them via a variety of channels to gauge their responsiveness and attention.
Look for references to the service's responsiveness and communication quality as you read through reviews and testimonials. Positive feedback about the service's prompt and helpful customer support suggests that they place a high priority on effective client communication. Users who have had timely responses and transparent channels of communication are more likely to express satisfaction in their feedback.
6. Pricing and Payment Methods:
While cost-effectiveness is an important factor, unreasonably low prices may point to a dishonest service. Genuine physics assignment assistance providers typically provide fair and affordable pricing based on the complexity, urgency, and length of the assignment. They offer clear pricing structures without additional fees. In order to further ensure the security of your financial transactions, they also provide secure payment methods like credit cards, PayPal, or reputable payment gateways.
Be wary of services that offer costs that are significantly less than the going rate in the market. Extremely low costs could be a sign of a quality compromise or possible fraud. Legitimate services make an effort to balance cost and quality by providing fair pricing that takes into account the experience and work needed to complete your physics assignments.
7. Delivery Time and Deadlines:
When it comes to services for assignment help, prompt delivery is essential. Genuine services are aware of how crucial deadline adherence is. Look for reviews and endorsements that speak to the service's track record of on-time assignment delivery. Positive feedback regarding prompt delivery points to a dependable service that respects your academic schedule and values punctuality.
8. Social Media Presence and Engagement:
Reputable physics assignment assistance providers might be present on popular social media sites. Verify the service's presence on websites like Facebook, Twitter, and LinkedIn. Through social media, reputable businesses frequently interact with their audience, share helpful academic resources, and address questions or concerns raised by clients. Positive reviews might make reference to how responsive and active the service is on social media platforms, further supporting their veracity.
9. Money-Back Guarantee:
To give their clients more confidence, a reliable physics assignment help service may provide a money-back guarantee. If you request a refund, this guarantee ensures that. Verify the service provider's money-back guarantee policy is explicit and transparent. Legitimate services will describe the conditions that make a refund possible as well as the procedure for making a refund request. Positive reviews may point to instances in which the service upheld its money-back guarantee, demonstrating their dedication to satisfying customers.
10. Review and Testimonial Analysis:
Reading reviews and testimonials can give you insightful information about previous customers' experiences and assist you in determining the reliability of a physics assignment help service. Trustpilot and Sitejabber are two reliable websites to search for reviews on. Here is a list of things to think about:
Trustpilot: Look up the service on Trustpilot and read the reviews there. Pay close attention to the average rating, the quantity of reviews, and the rating distribution. Look for in-depth reviews that go into detail about the service's specific features, such as the caliber of the assignments, customer support, and timeliness.
Sitejabber: Visit the service's profile on Sitejabber and look through the reviews there, too. Look for trends or recurring themes among the reviews, as well as the overall rating and the number of reviews. To gain a thorough understanding of the service's advantages and disadvantages, take into account both positive and negative reviews.
Remember to use critical judgment and weigh a variety of viewpoints before making a decision, even though reviews and testimonials can offer insightful information.
Conclusion:
In order to protect your academic success and personal information, it is crucial to determine the legitimacy of a physics assignment help service. You can make an informed choice by doing thorough research, confirming credentials, ensuring originality, prioritizing data security, maintaining clear communication, taking into account pricing and payment options, and examining reviews and testimonials from websites like Trustpilot and Sitejabber. Always make sure the service you select supports your academic goals and values. You can find a trustworthy and legitimate physics assignment help service to assist you in your academic endeavors by adhering to these recommendations.
Remember that spending time and effort up front to determine the reliability of an assignment help service can spare you from potential professional and personal pitfalls. Make wise decisions and give priority to services that exhibit professionalism, knowledge, originality, data security, transparent communication, and satisfied clients. You can get the support you require while preserving your academic integrity and succeeding in your coursework by working with a reputable physics assignment help service.